Blog
Is the M1 MacBook Air still worth buying?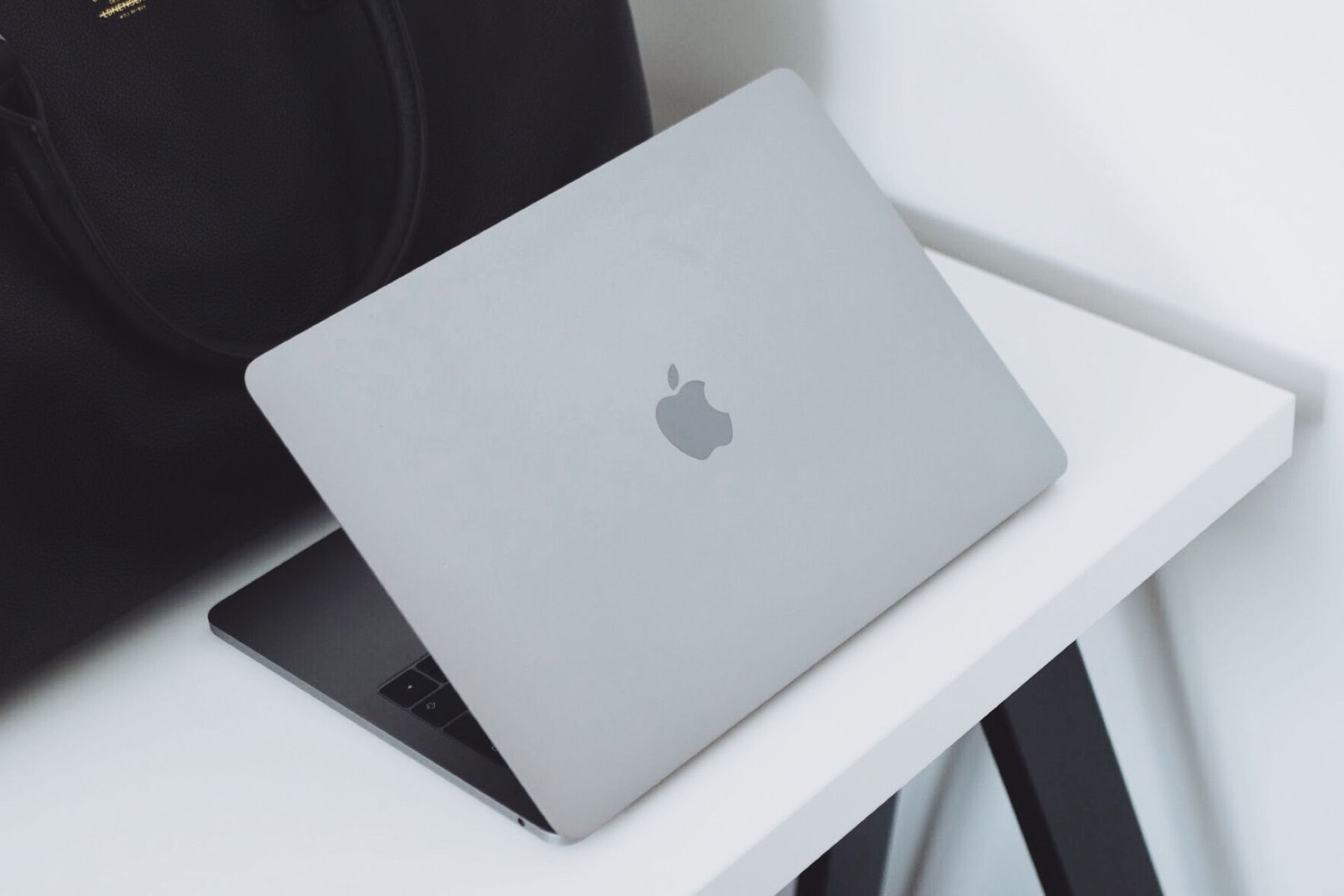 Quick Links
You should buy the M1 MacBook Air today if…
You should refrain from buying the M1 MacBook Air if…
Apple revolutionized the laptop market in 2020 by introducing the first-generation Apple M-series powered Macs. Even though they featured designs similar to previous models, these Macs featured Apple's first-ever custom laptop chip, the Apple M1, bringing unprecedented performance and power efficiency to the Mac lineup.
Nearly three years later, the original M1 MacBook Air remains available in the market at a price significantly higher than it launched — and often seeing even deeper discounts during sale events. While we have already compared the M1 and M2 MacBook Air models in a separate article, we will see if the M1 MacBook Air is worth buying in 2023.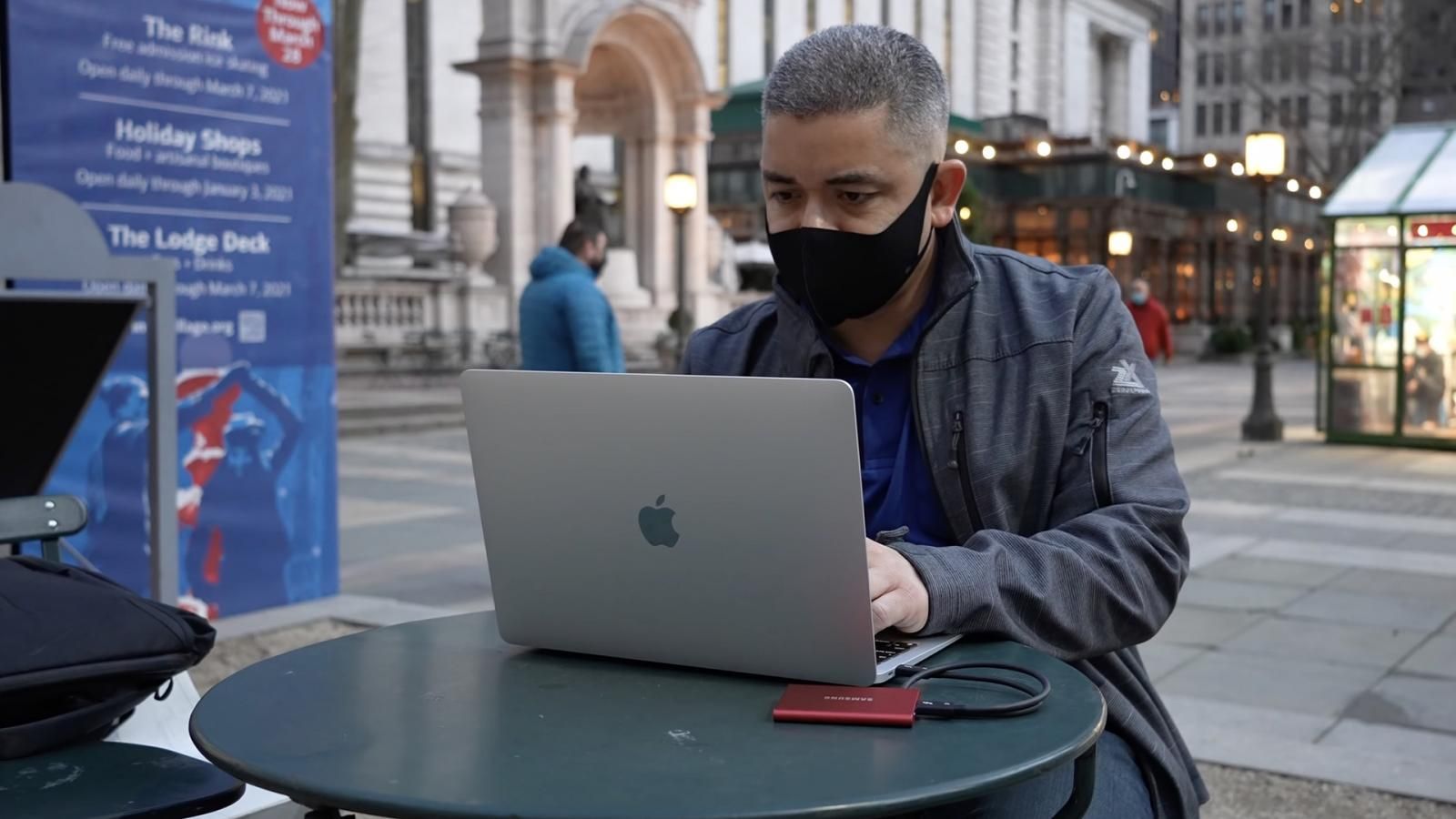 You should buy the M1 MacBook Air today if…
You are on a tight budget.
If you're on a tight budget and want the most bang, the M1 MacBook Air is still a fantastic choice in 2023. With prices currently below $900 and sometimes even as low as $799, the 2020 MacBook Air offers exceptional value for your money. There aren't many laptops in the market that offer as much value as the M1 MacBook Air.
You get a proven machine with an Apple Silicon chipset that can handle demanding tasks, impressive battery life that can easily last a whole day even with heavy usage, and the latest macOS updates. Whether on a tight budget or simply wanting to experience a Mac without breaking the bank, the M1 MacBook Air is still a great buy.
You want great performance at a low price.
Powered by Apple M1, the 2020 MacBook Air can easily handle even the most demanding tasks. As a daily user myself, I rarely find the need for a faster laptop. It smoothly handles everyday activities like web browsing, writing documents, making presentations, and seamlessly switching between messaging apps.
And on some days when I need to perform graphics-intensive tasks on apps like Final Cut Pro, Adobe Photoshop, and Sketch, my MacBook Air can handle it easily. If you want a laptop that's quick enough for your study projects or low-to-medium office work, the M1 MacBook Air offers great performance at a relatively low price.
Related: Apple M1 vs M2: What's the difference?
You want a portable and compact laptop.
The M1 MacBook Air is a very thin and lightweight laptop. Weighing just 2.8 pounds and measuring a mere 0.63 inches at its thickest point, it's incredibly easy to carry around. Whether commuting to work or traveling to college, the MacBook Air can easily fit into small bags. Moreover, it is also built out of sturdy materials to withstand the rigors of daily use.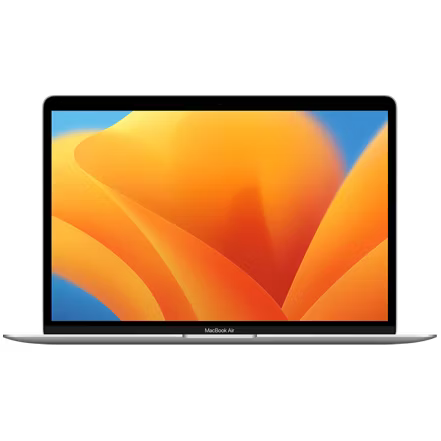 MacBook Air (M1, 2020)
$750 $999 Save $249
Apple's 2020 MacBook Air is still one of Cupertino's best laptops. It features an M1 chip, a fan-less thin design, a 13.3-inch Retina Display, all-day battery life, and other great features.
You should refrain from buying the M1 MacBook Air if…
You want a MacBook with a modern design or a big display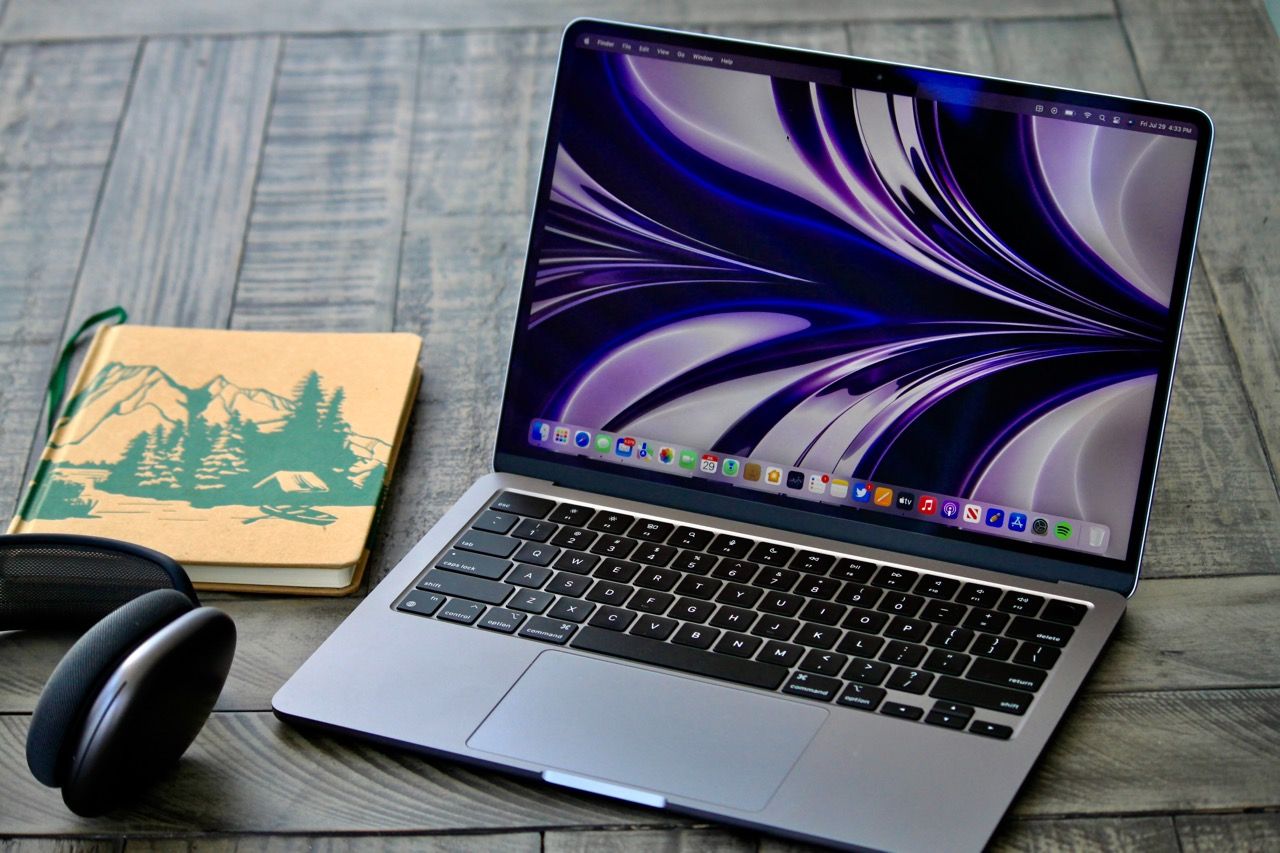 While the M1 MacBook Air is lightweight and portable, its design remains the same as the 2018 model, which is not necessarily bad but considered outdated. If you want a MacBook with the latest design, the M2 MacBook Air is worth considering. It boasts a modern look inspired by the Pro models while retaining the Air's slimness. It is also available in more color options and includes a display notch, providing extra room for apps. It also features a MagSafe 3 charging port, which the M1 MacBook Air lacks.
Alternatively, if you want a MacBook with a larger display but don't want to spend over $2000 on the 16-inch MacBook Pro, the recently announced 15-inch MacBook Air is a viable option. It features an upgraded Apple M2 chipset, a 15.3-inch screen, six speakers, and an impressive battery life of up to 18 hours on a single charge.
You want the best performance.
If your workflow demands graphics tasks or running multiple apps simultaneously, you should consider getting a more powerful MacBook. While the M1 MacBook Air is suitable for basic to moderate usage, it may struggle to handle intensive workflows consistently throughout the day.
If you fall into this category, you should look into the 14- or 16-inch MacBook Pro models. These MacBooks come equipped with faster M2 Pro and M2 Max chipsets specifically designed for heavy workloads, delivering the needed performance. If you want something more affordable, consider getting the 16GB RAM variant of the M2 MacBook Air.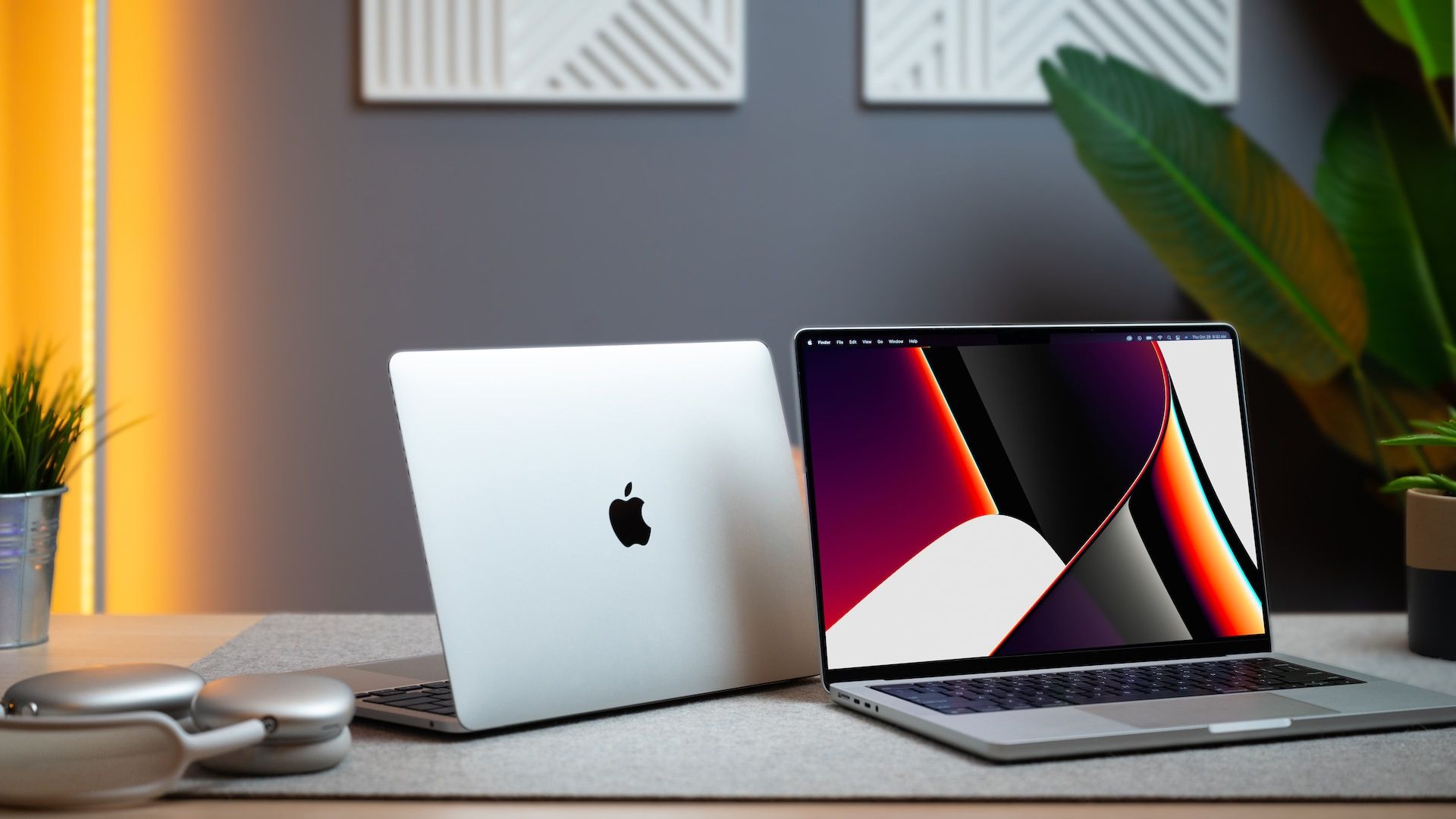 You can wait for the next generation of Apple Silicon.
Rumors suggest that the next generation Apple Silicon Macs, powered by the M3 chipset, aren't that far away. According to Bloomberg's Mark Gurman, Apple is planning a special event in October this year to unveil these M3-powered Macs. He believes the first Macs to be powered by the M3 chipset will be a new 24-inch iMac, 13-inch MacBook Air, and 13-inch MacBook Pro.
So, if you can wait for the next generation of Apple Silicon, it might be worth holding off on that M1 MacBook Air purchase. The M3 chipset is expected to be built on TSMC's latest 3nm process, bringing significant performance and power efficiency improvements. Additionally, with the launch of new models, Apple might even lower the prices of previous-generation models, providing better overall value for your investment.
In the end, the choice is yours. If you want to try out a Mac or need a laptop for casual use, the M1 MacBook Air remains an excellent option. However, if your work involves even slightly demanding tasks, it might be better to get a newer Mac to future-proof your purchase.
Apple MacBook Air 15 (M2, 2023)

$1199 $1299 Save $100

Apple's latest 15-inch MacBook Air has a highly capable M2 chipset, up to 24GB of unified memory, 18 hours of battery life, a six-speaker system, and a stunning 15.3-inch display with 500 nits of peak brightness.

MacBook Air M2

$999 $1099 Save $100

The latest MacBook Air is powered by the M2 Apple Silicon, offering even better performance than the M1 series of chips. It has an all-new design similar to the new MacBook Pro models, fast internal memory, excellent battery life, and an Apple M2 chipset that provides all the performance required for multitasking, editing, and working on the go.

14.2-inch MacBook Pro (2023)

The latest 14.2-inch MacBook Pro (2023) comes with the new M2 Pro or M2 Max-powered chips. The machine boasts a 12-core CPU, up to 38-core GPU, 96G of unified memory, and 8TB of storage. It's one of the most powerful laptops in 2023 and one of the best devices for professionals and power users.