Blog
HP Z Book, Professional Power in a Portable Package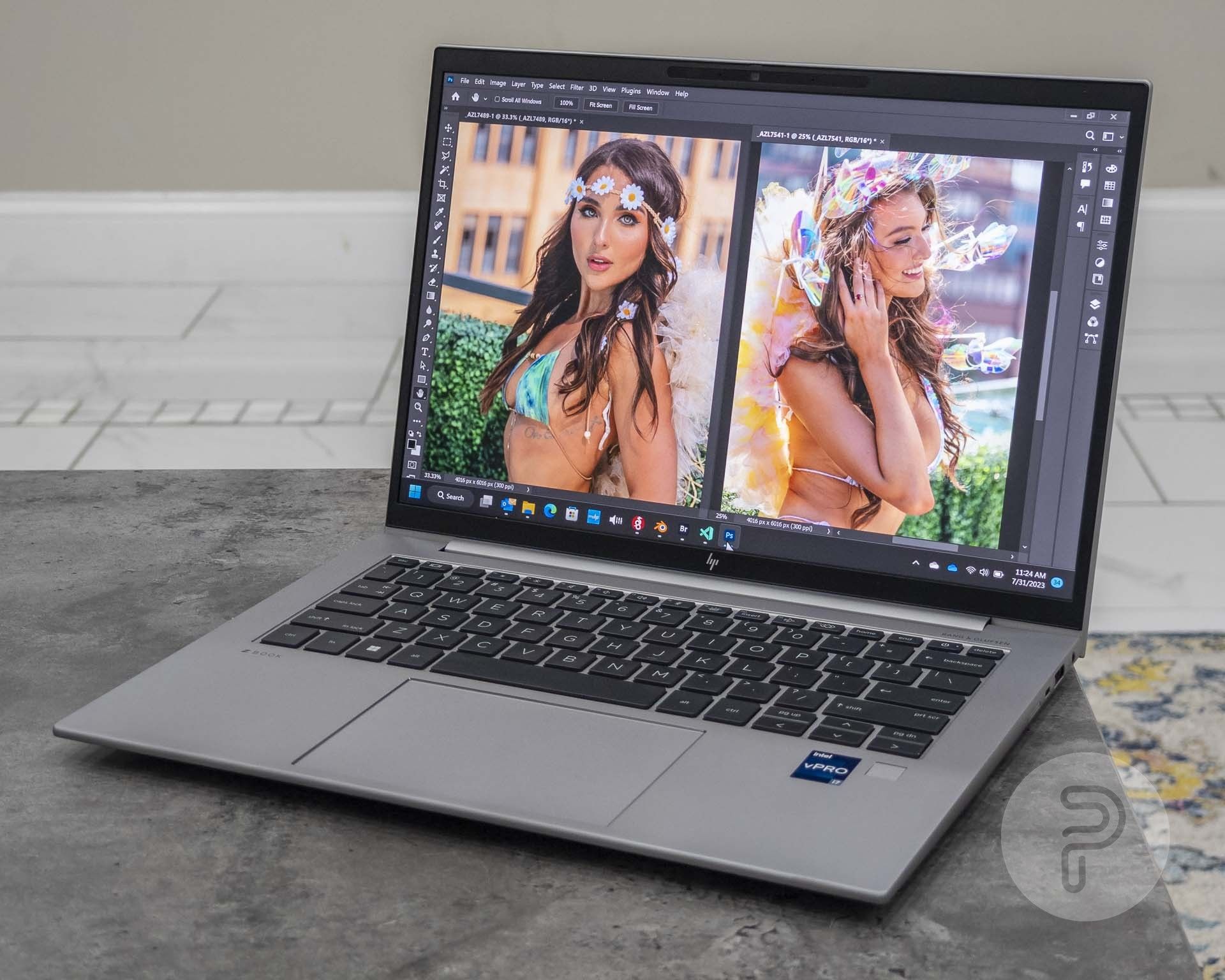 The HP ZBook series of laptops are the most powerful high-end mobile workstations that HP has to offer. With great power comes great weight and cost, but what if you want something more powerful, lightweight, and portable? That's where the HP ZBook Firefly fits in. It's not as fast or capable as the ZBook Power, Studio, or Fury, but it's significantly easier to carry around, and that's a huge advantage if you can live with the slightly lower-end specs.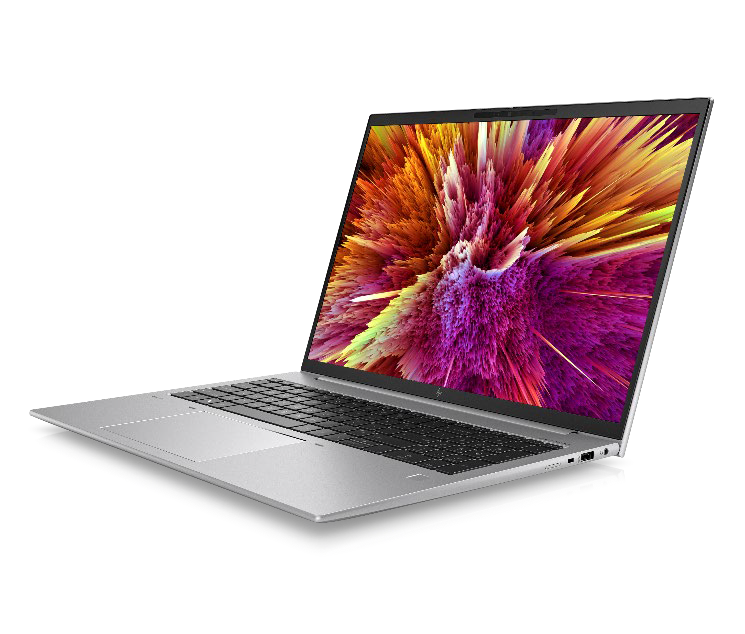 The ZBook Firefly takes many of the high-performance and reliability aspects of the ZBook and Z by HP series. Still, it packs it into a smaller, lighter form factor for better portability.
Specifications
Operating System: Windows 11
CPU: 13th Gen Intel Core i7-1365U
GPU: NVIDIA RTX A500 w/ 4GB RAM, Intel Irix Xe
Storage: 512Gb NVMe SSD
Camera: 5 MP IR auto tracking camera with dual array microphone
Speakers: Bang & Olufsen
Colour: Silver
Memory: 32 GB (2×16 GB) DDR5 5200 SODIMM Memory
Network: Intel® AX211 Wi-Fi 6E and Bluetooth® 5.3, vPro
Dimension: 12.42 x 8.8 x 0.78 in
Weight: 3.2 lbs
Brand: HP
Adaptor and Battery: HP 65 Watt Slim USB-C AC Adapter, 51Whr Fast Charge 3 cell Battery
Security: HP Wolf Security for Business
Pros
Much more portable than other high-end ZBooks
Gorgeous DreamColor 100% DCI-P3 screen
Dedicated NVIDIA GPU
Plenty of configuration options
Cons
Not as fast or powerful as larger ZBook laptops
USB-C charger is not as good as barrel-adapter chargers
It can get quite warm under a heavy load
Buy This Product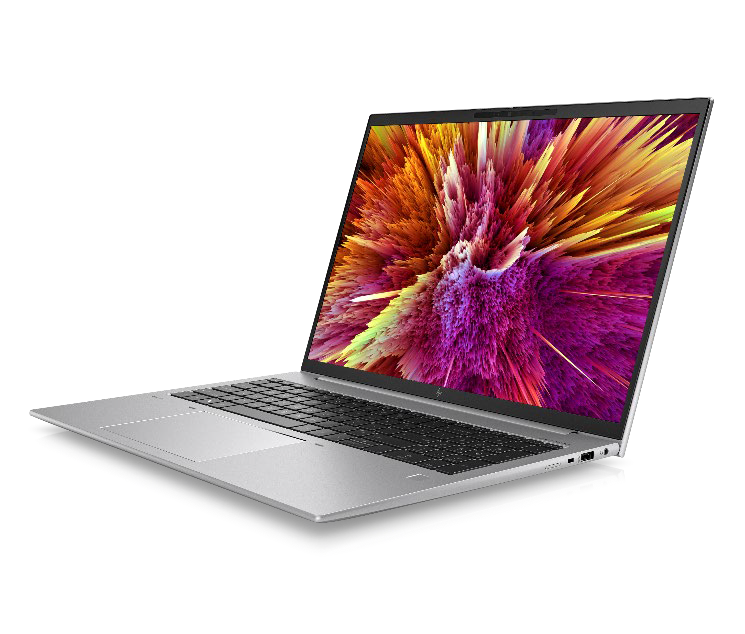 Quick Links
The specs above are for our review unit, but the HP ZBook Firefly G10 is available in various configurations and price points. First, choose between a 14″ screen configuration or a larger 16″ size. The 14″ model is also available with either Intel or AMD processors. Then you can choose from Intel Core i5 to Core i7 U & P series processors. Add an NVIDIA discreet graphics processing unit or stick with Intel's integrated graphics. You can choose an auto-tracking infrared webcam for video conferencing and add a fingerprint scanner. There are ten display panel options to choose from! You can choose different screen resolutions, colour gamut levels, privacy screen polarizing options, etc. You can choose between 8 – 64Gb of RAM, 256Gb to 2Tb of SSD storage, different keyboards, broadband radio, NFC, smartcard reader, and extended support options.
Pricing configurations range between just under $2000 to a maxed-out $5150 for the Intel 14″ model.
What's in the Box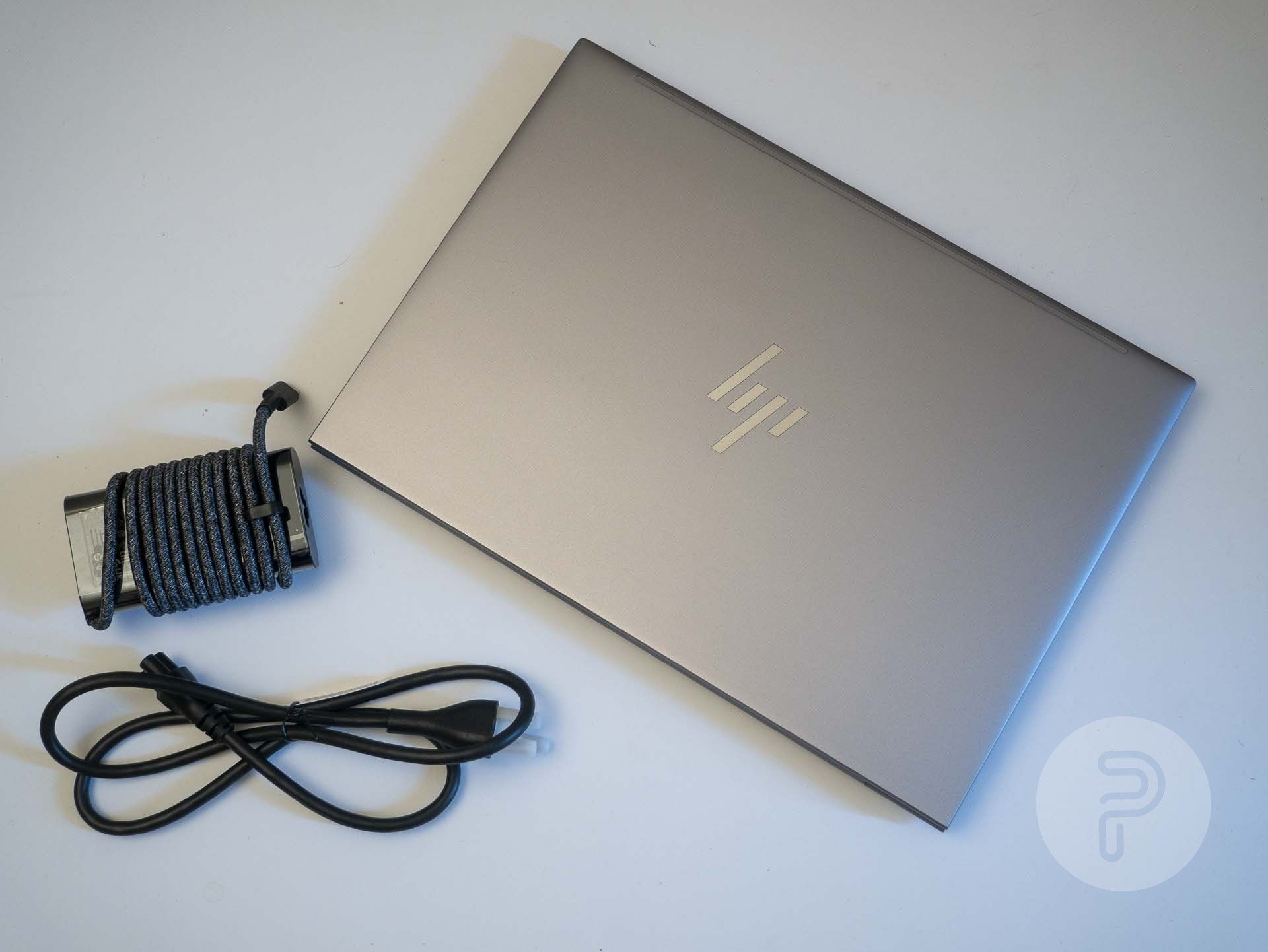 The plain brown cardboard box includes only the ZBook Firefly laptop, charging brick, and power cord. The USB-C charger's cord is covered in woven fabric for a nice premium look and feel.
Hardware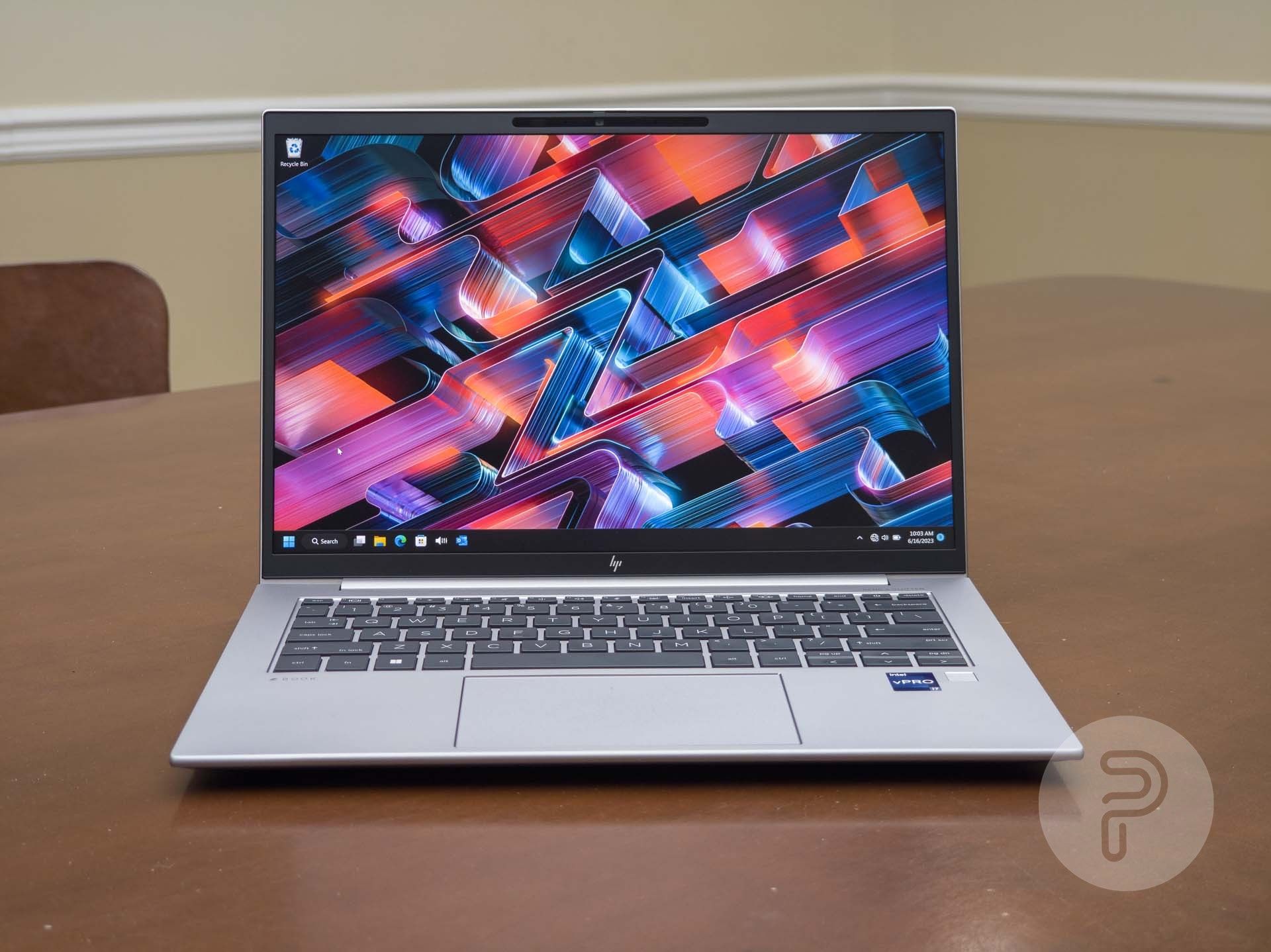 One of the things I like most about this configuration of the HP ZBook Firefly G10 is the HP DreamColor display panel. It has an anti-glare coating and a 100% DCI-P3 colour gamut. Some older DreamColor display panels used to have the 100% Adobe RGB colour gamut, which I would prefer since it's a wider and the colour gamut most used by photographers. DCI-P3 is more popular with video editing, so that's ok too.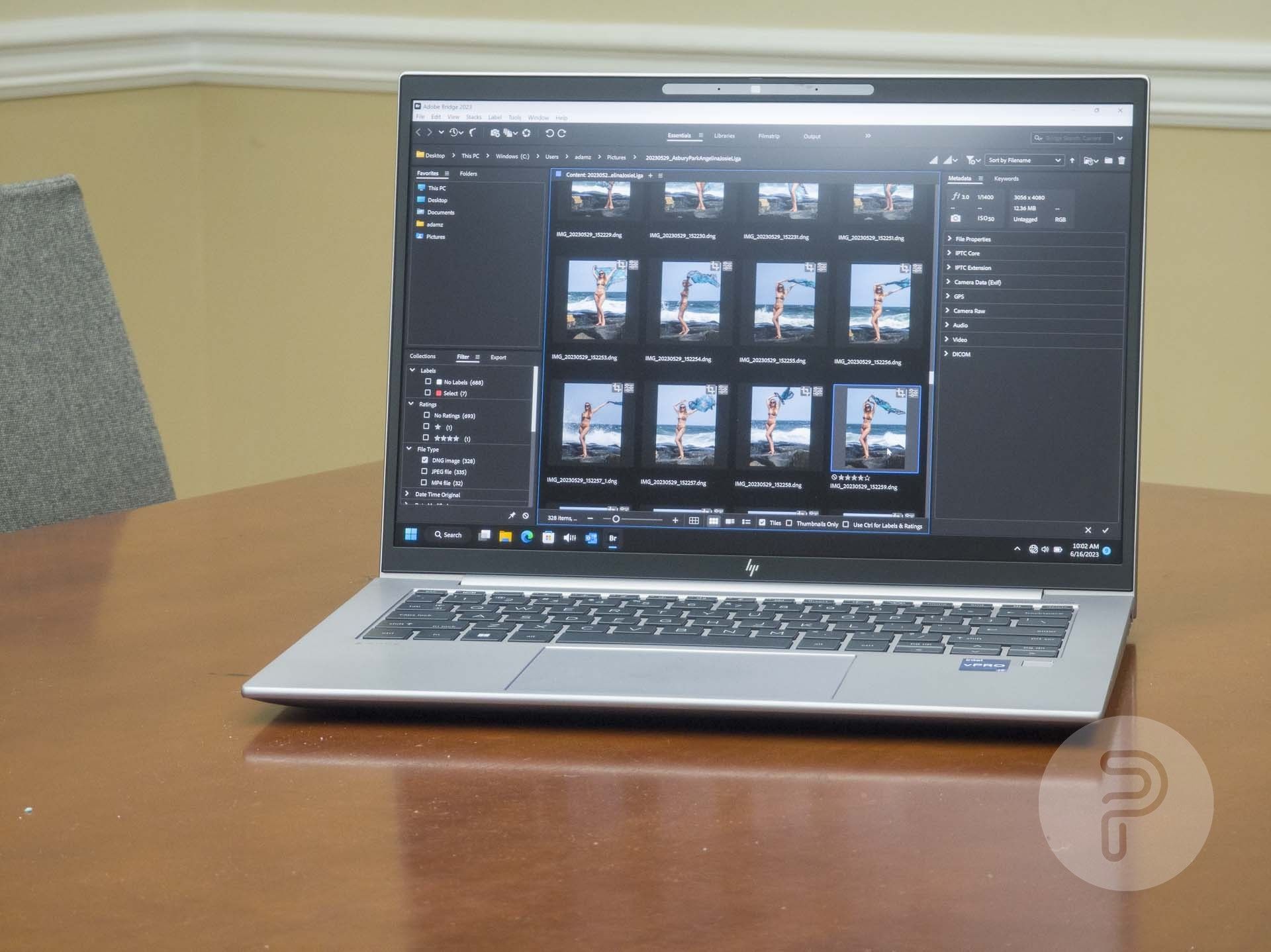 The anti-glare coating for the screen is great too. This is much better than the glossy screens you'll see on most Apple Macbooks and many other laptops. I wouldn't say I like bright reflections on the screen interfering with the visibility of the content I'm working on, and the DreamColor panel with anti-glare coating handles this beautifully. It's much better for working with and approving colour-accurate designs.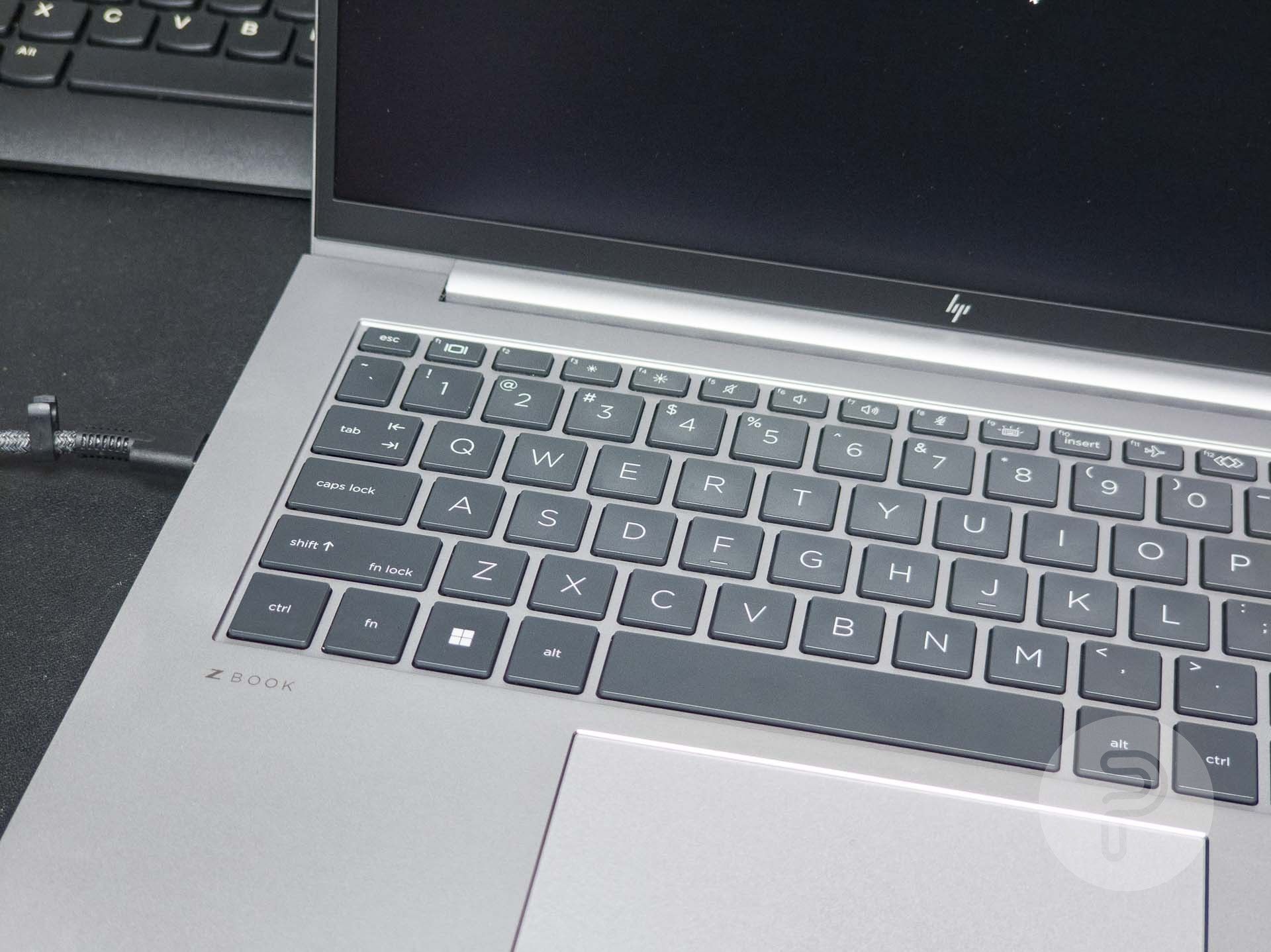 The USB-C-based charger is significantly different from the other ZBook laptops for the ZBook Firefly G10. There's no round barrel-shaped charger for this, and that's unfortunate for several reasons. Firstly, a round port requires no rotational orientation; you point and push. You can also rotate the cable without unplugging it. Furthermore, especially with this model, it's sometimes hard to tell if the USB-C cable is fully engaged. I thought the USB-C charging cable was plugged in a few times, but it wasn't in all the way and therefore didn't charge. Sure, having standards that work on many devices is great, but USB Type-C isn't good enough.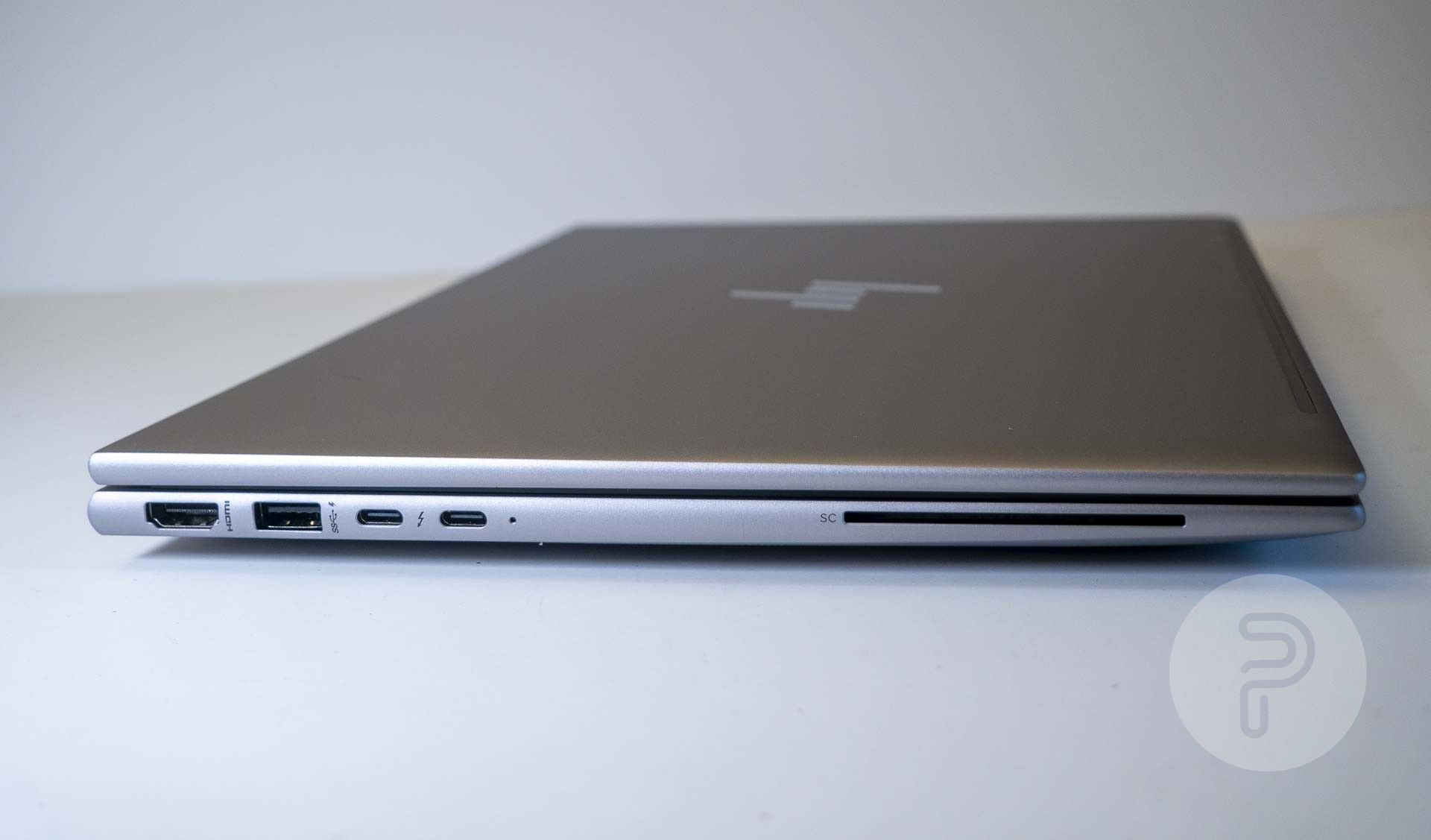 On the left edge, we've got a full-sized HDMI port, a full USB-A port, and two USB-C ports. A little LED light to the right of the 2nd USB-C port will turn on to indicate a successful charging connection and change colours when charging is complete. I've learned to keep an eye on that when plugging in the USB-C charger to ensure it's connected properly. We also have a smart card reader on the right for secure hardware logins.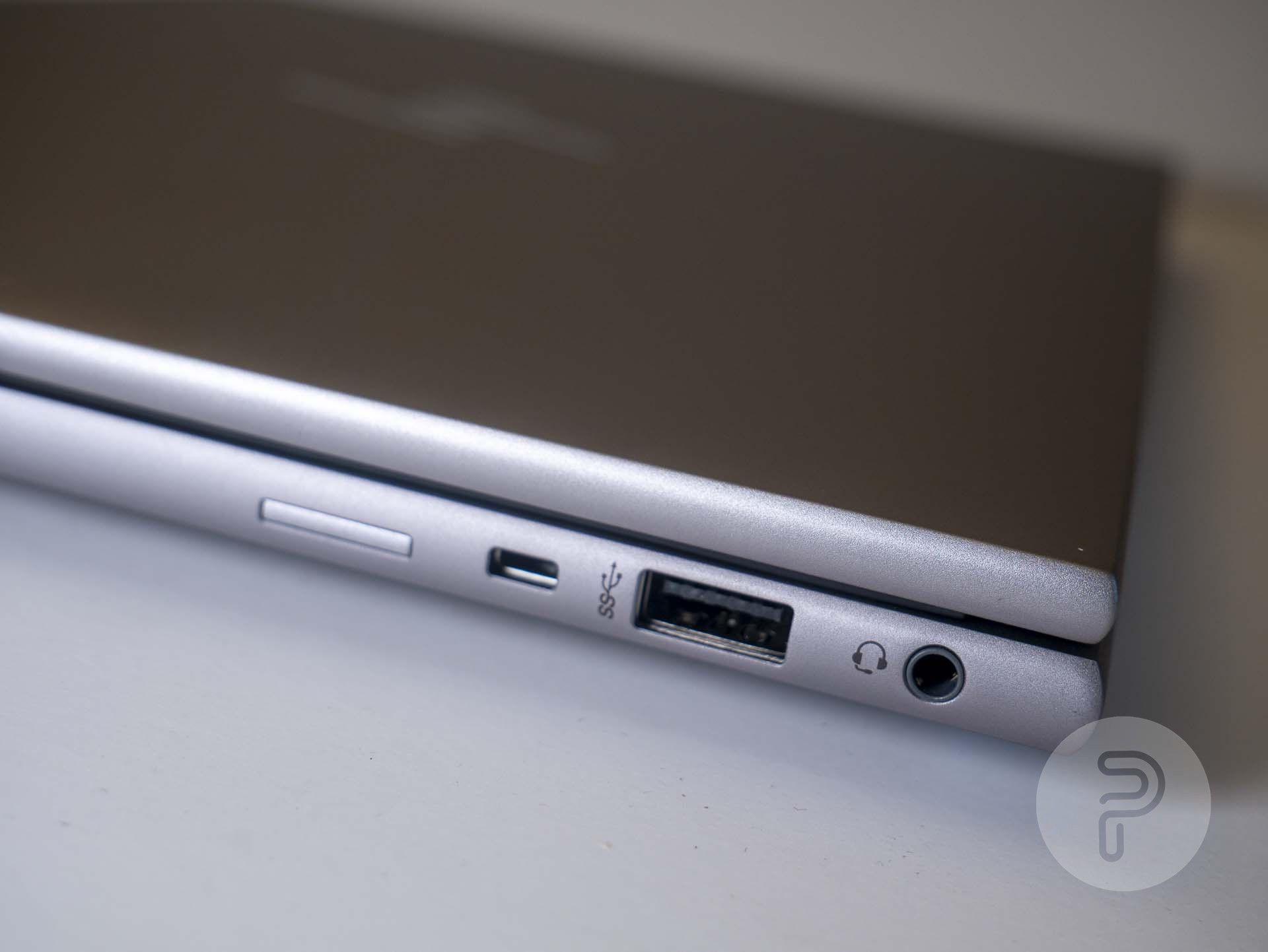 On the right edge, there's a 3.5mm headset jack, USB-A port, security locking mechanism, and a SIM tray for wireless broadband if you order a model with that capability.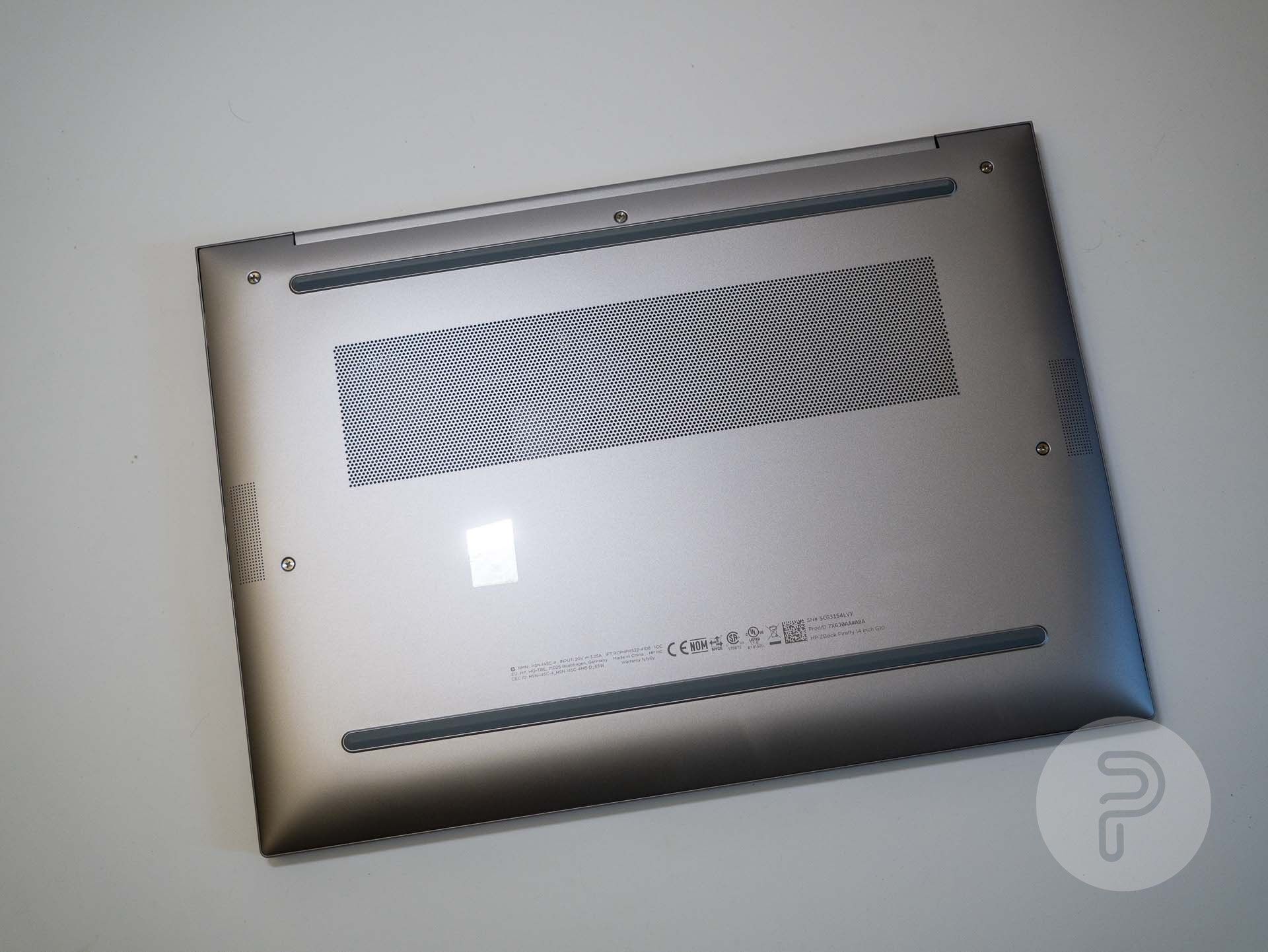 The bottom is nice and clean with a big ventilation grill, two rubber feet strips to keep the laptop elevated to allow airflow, and a few normal Philips head screws in case you need to replace some parts.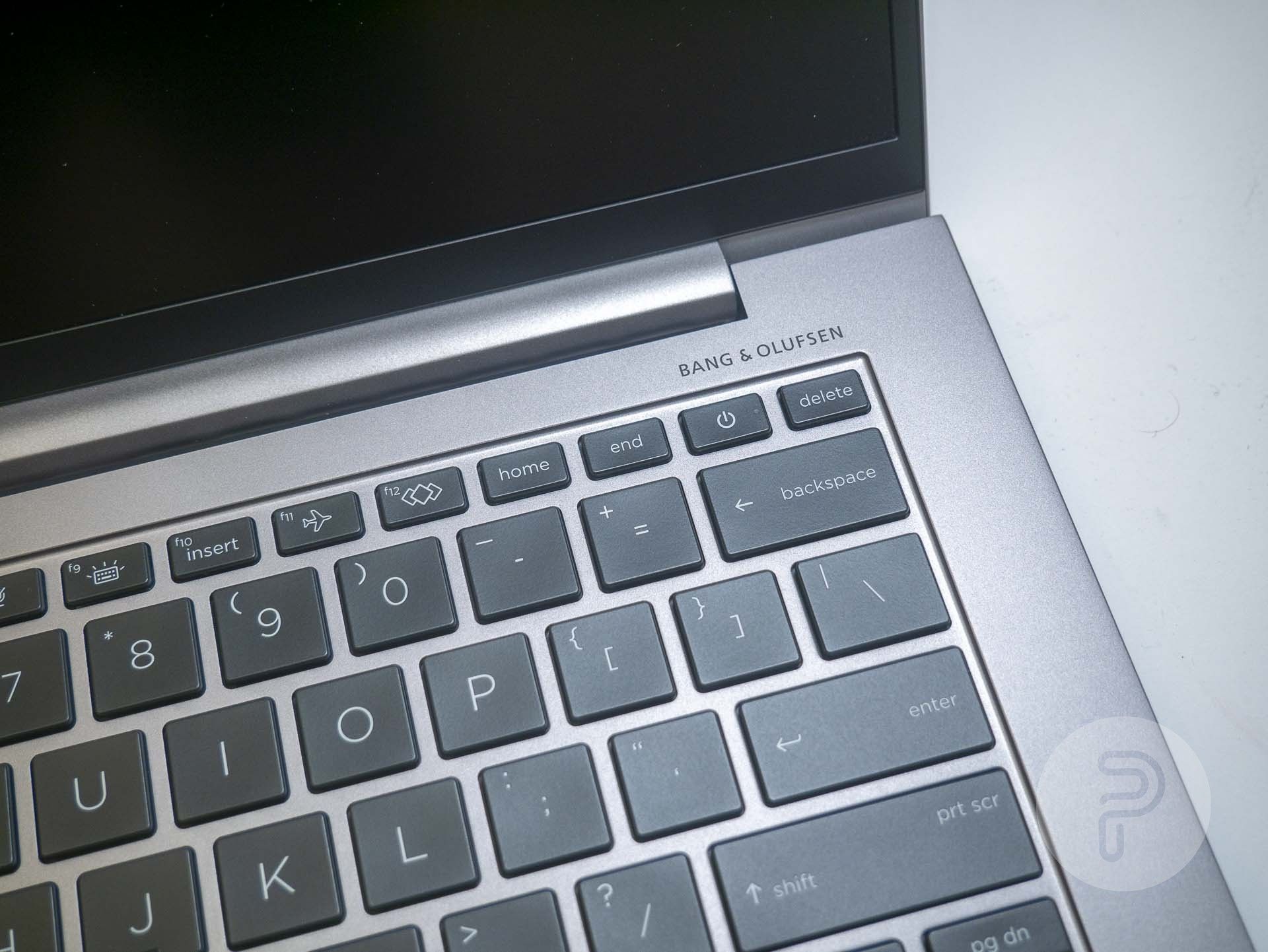 We've also got great Bang & Olufsen speakers and nice branding on the keyboard. You'll also notice the power button looks like a normal keyboard key next to the "delete" key. Many HP laptops do that these days, and I'm not sure I like it. I'd much rather have a power button with a completely different tactile feel to more easily tell when my finger is on the power button. Some companies' power buttons with integrated fingerprint scanners are also much nicer.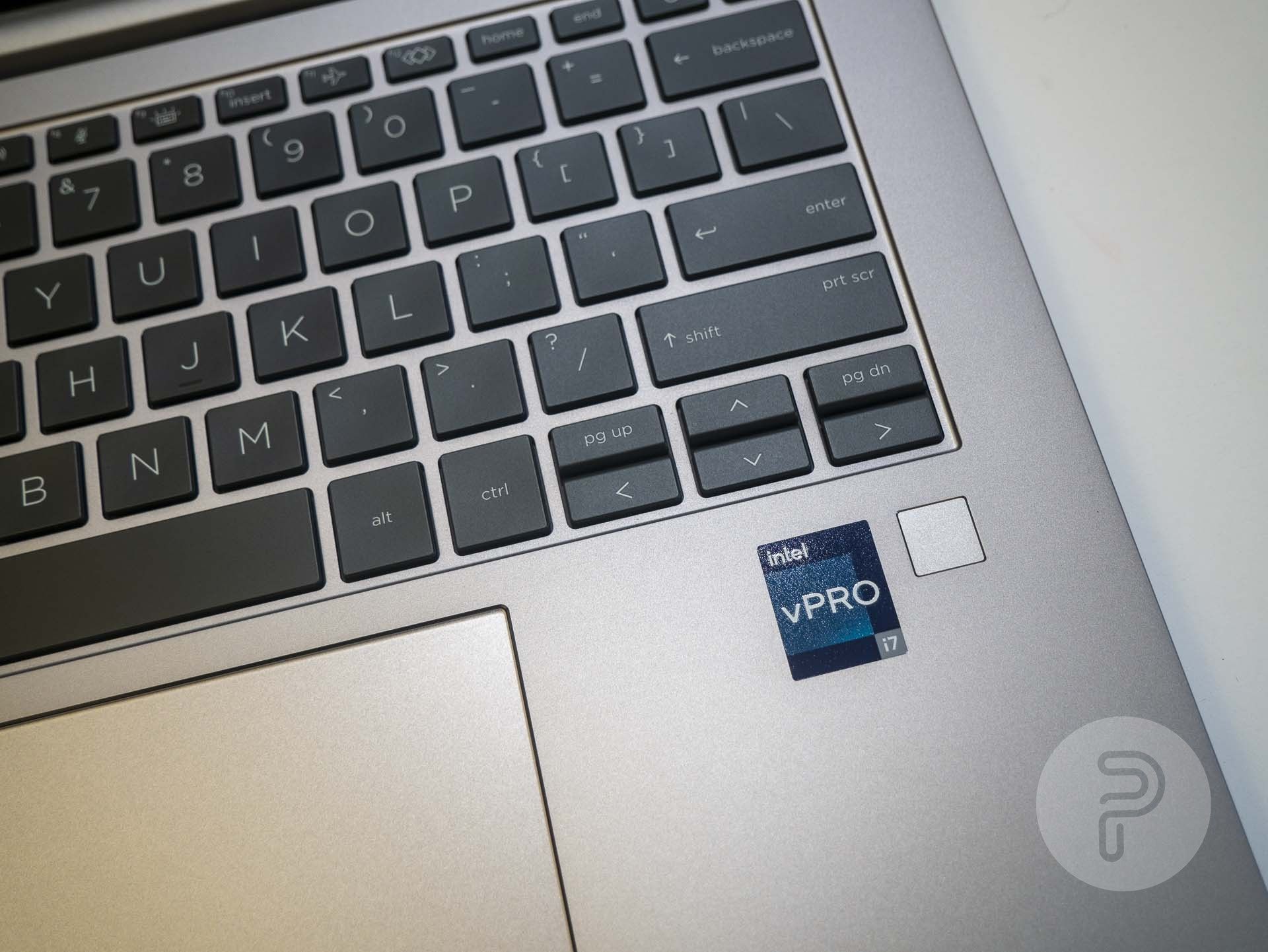 We've got fingerprint scanners on the lower right part of the ZBook Firefly's keyboard palm wrest just below the arrow keys.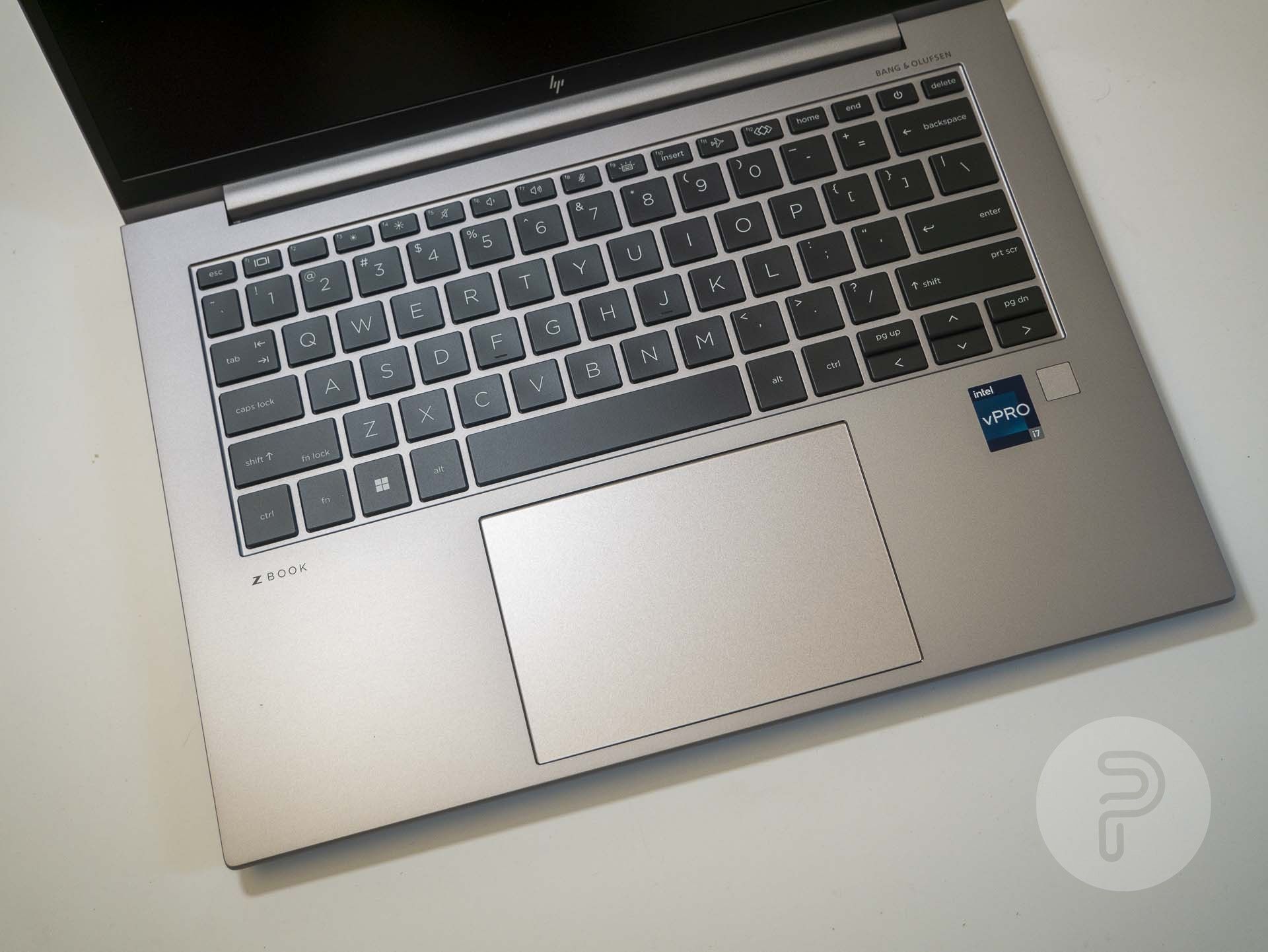 The keyboard is pretty great, just as most ZBook keyboards are. I do still hope that someday we'll get more ergonomic keys with concave and convex shapes that make the tactile feel and positioning of fingers much easier and more comfortable than the flat keys many laptops have these days. The trackpad is fantastic as well. It's large enough and super clean with the usual push-to-click interface, though I prefer the ZBook Fury's six tactile hardware buttons surrounding the trackpad.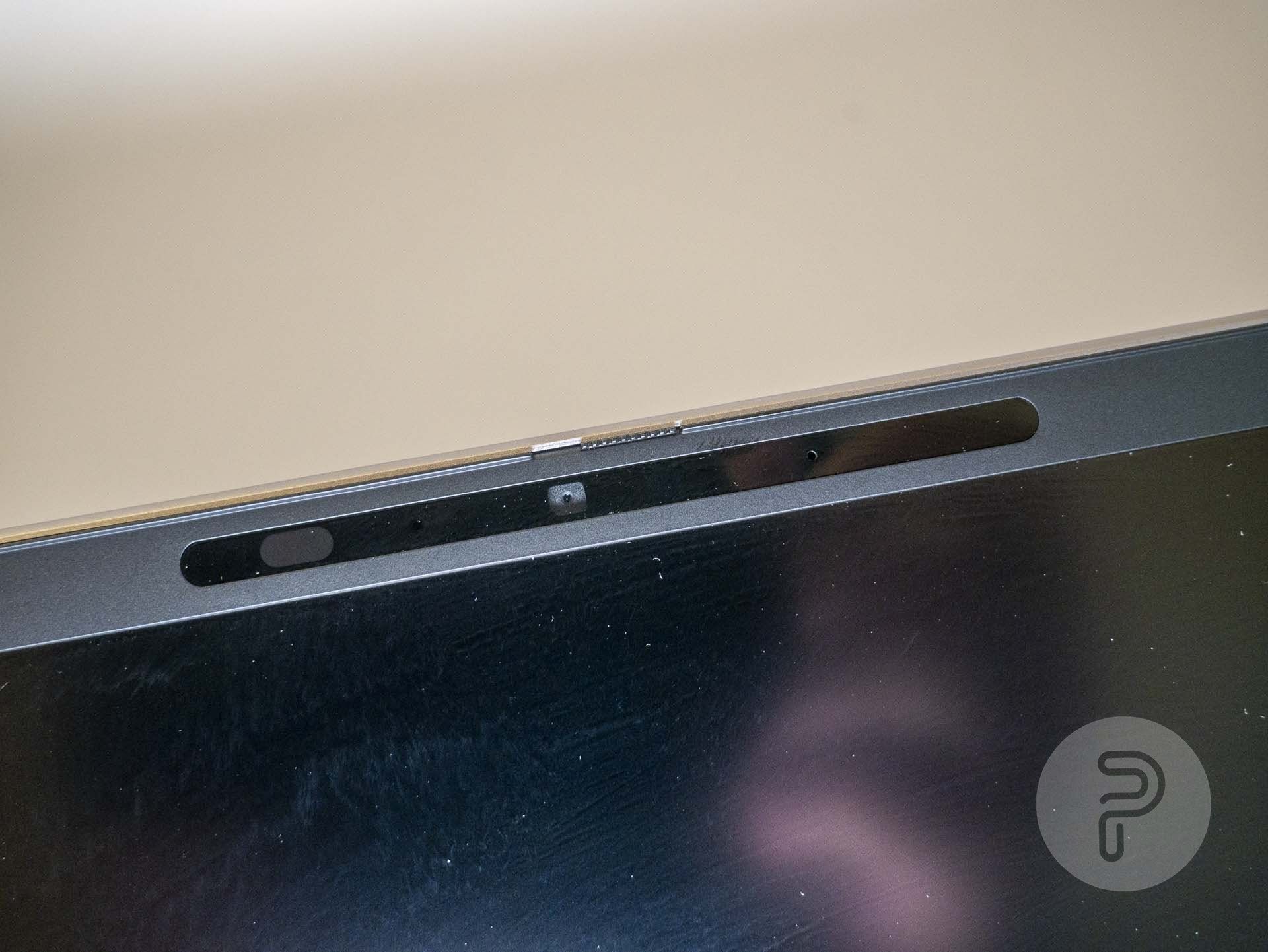 The camera module on this model includes the infrared biometric login "Windows Hello" capability, which is awesome. It recognizes my face immediately and reliably and thus rarely requires using the fingerprint scanner or password entry. This version does not include a privacy lens shade, like some other ZBook models.
Software
The HP ZBook Firefly ships with Windows 11 Pro, but you can choose Windows 10 Pro, Windows 11 Home, or FreeDOS.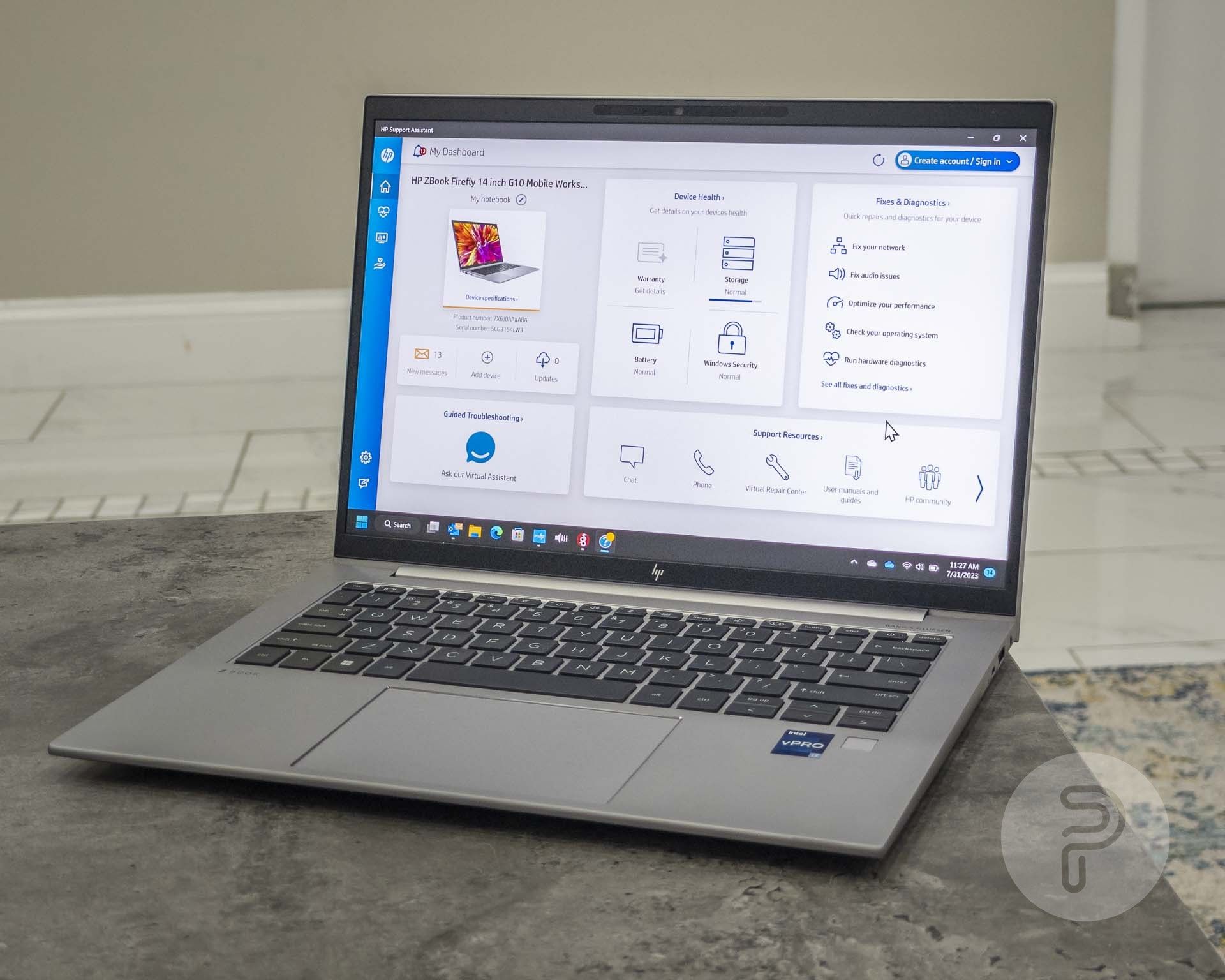 The amount of bundled software from HP is not overwhelming or annoying but useful. The HP Support Assistant is a great way to install firmware, driver, and software updates. It also gives you tips and troubleshooting tools. The "My HP" app has video control settings and programmable keyboard keys.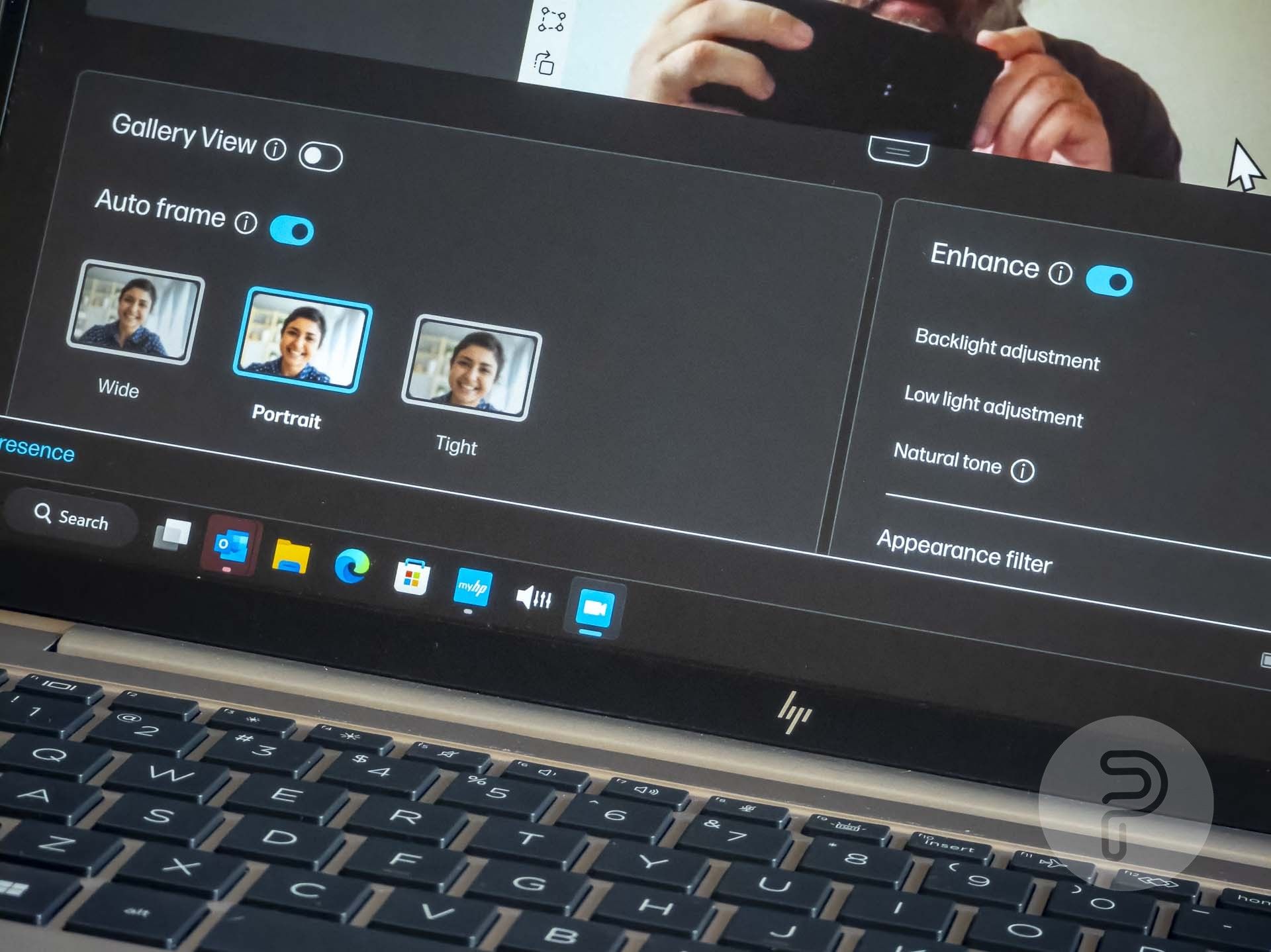 The webcam software has excellent customization features, like auto-framing, which will crop and follow the speaker's face during a conference call. You've also got lighting enhancements and background blur filters. This is all done on a driver level, so the settings you apply here will take effect in just about any video conferencing app. I tested it with the open-source WebRTC video conferencing system, Jitsi Meet. All that was needed was to select the "HP Enhanced Camera" from the camera selection menu, and the video camera settings were applied to my video conference. Awesome!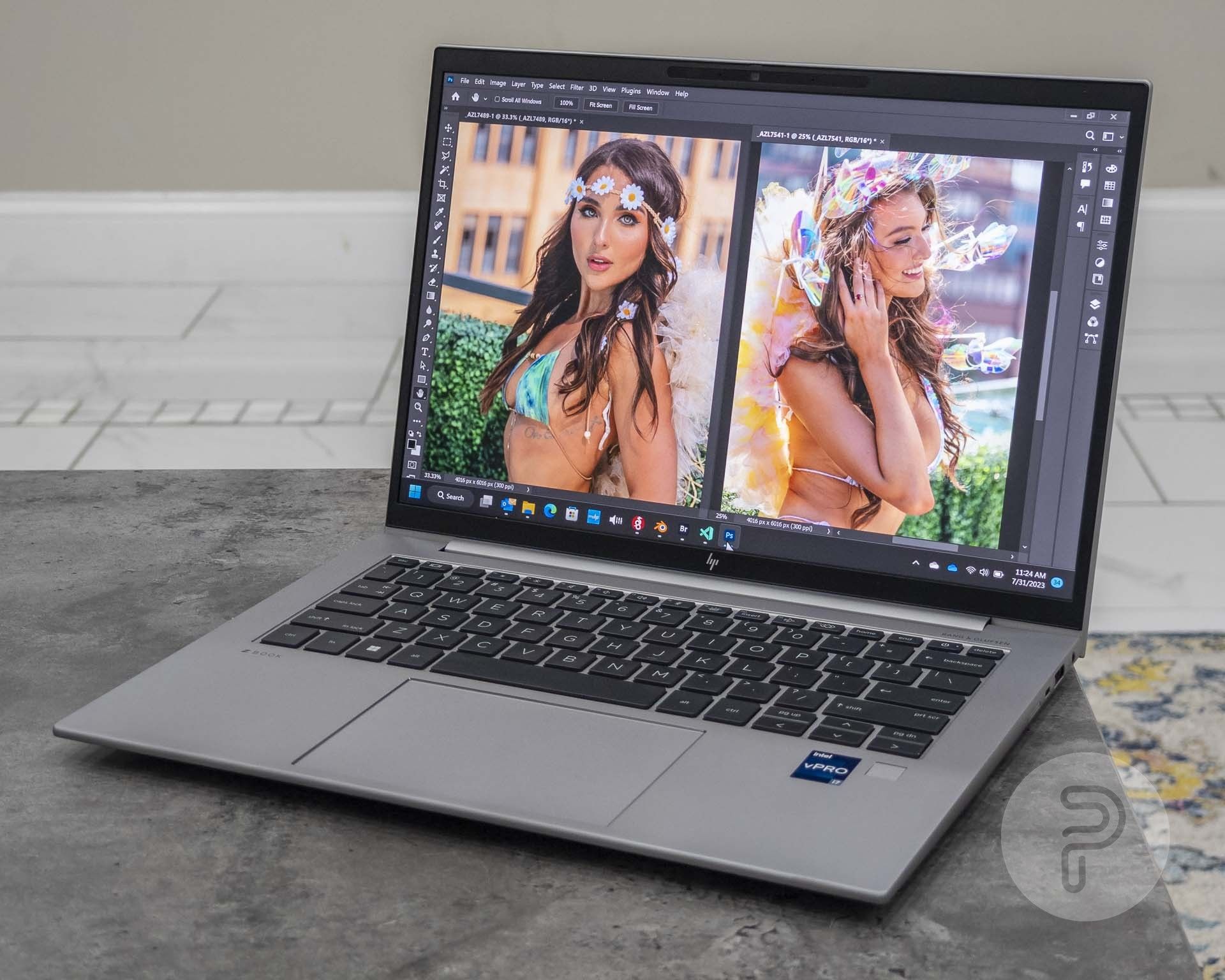 Editing my photos in Photoshop looks fantastic on the DreamColor screen. Minimal glare gorgeous colour… I love it.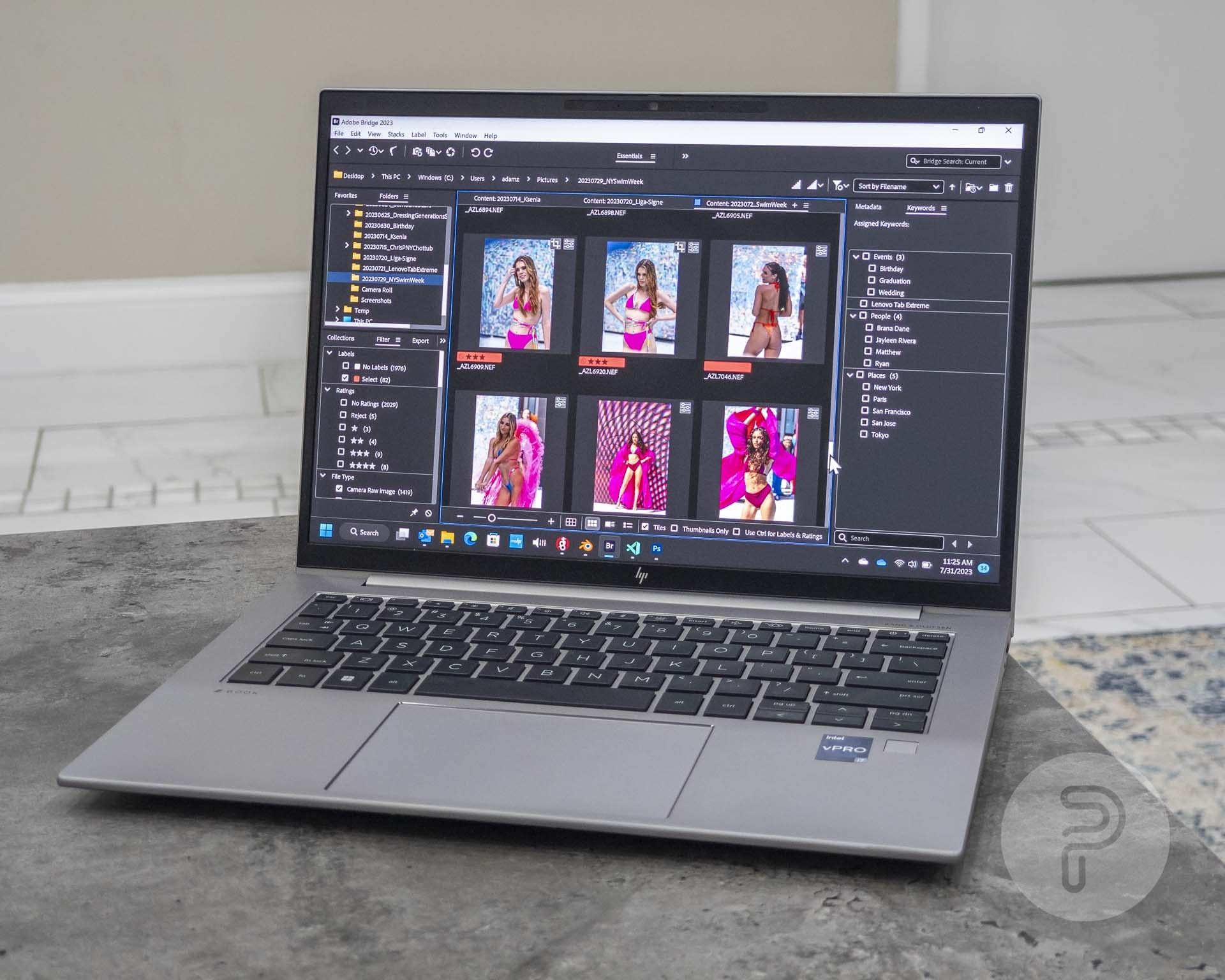 Photo editing and culling in Bridge and Adobe Camera Raw is fantastic, though the GPU and CPU do make this process a bit slower than something thicker with more resources like the HP ZBook Fury.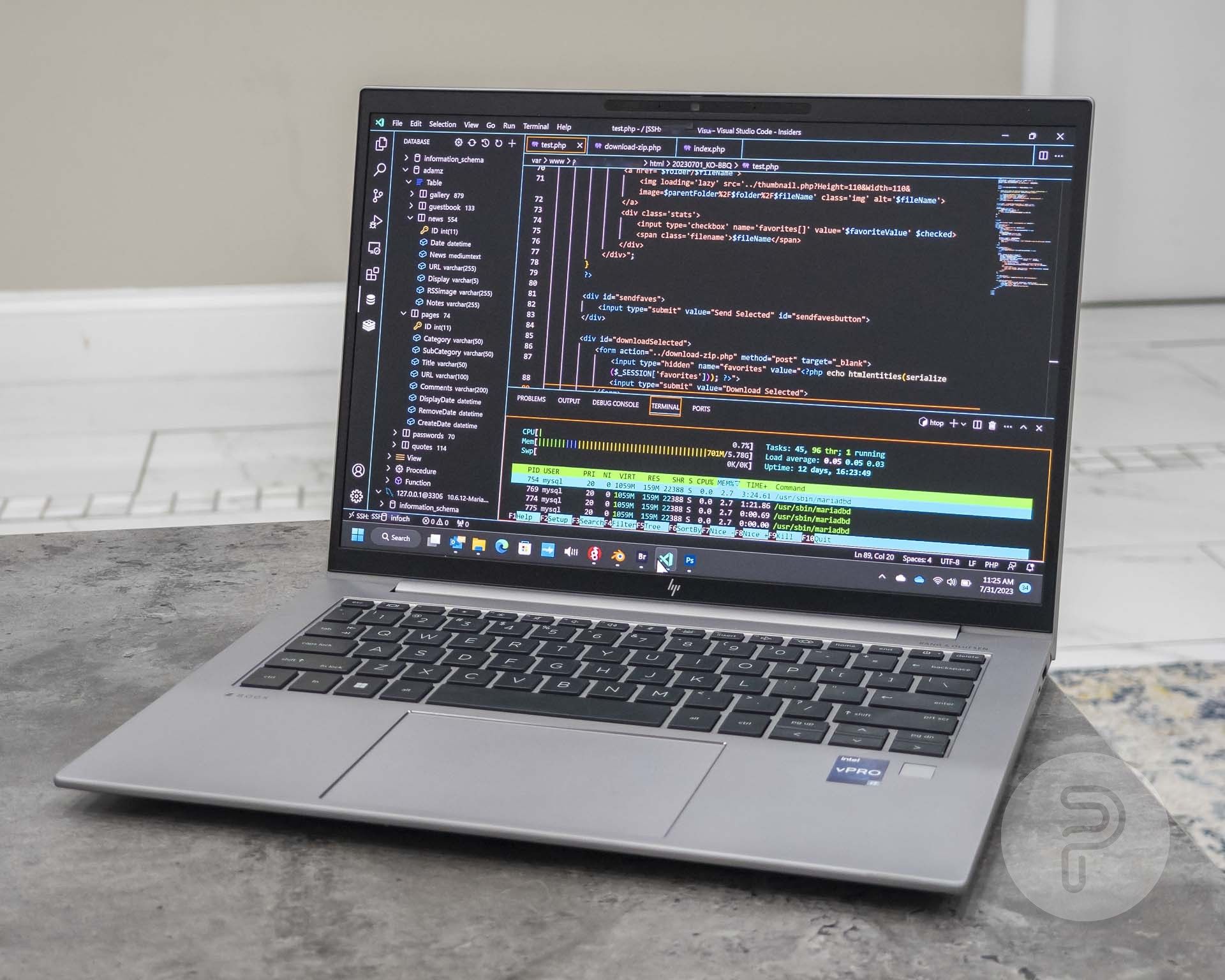 Of course, I can get in some web programming with Visual Studio Code on this thing, and it works flawlessly.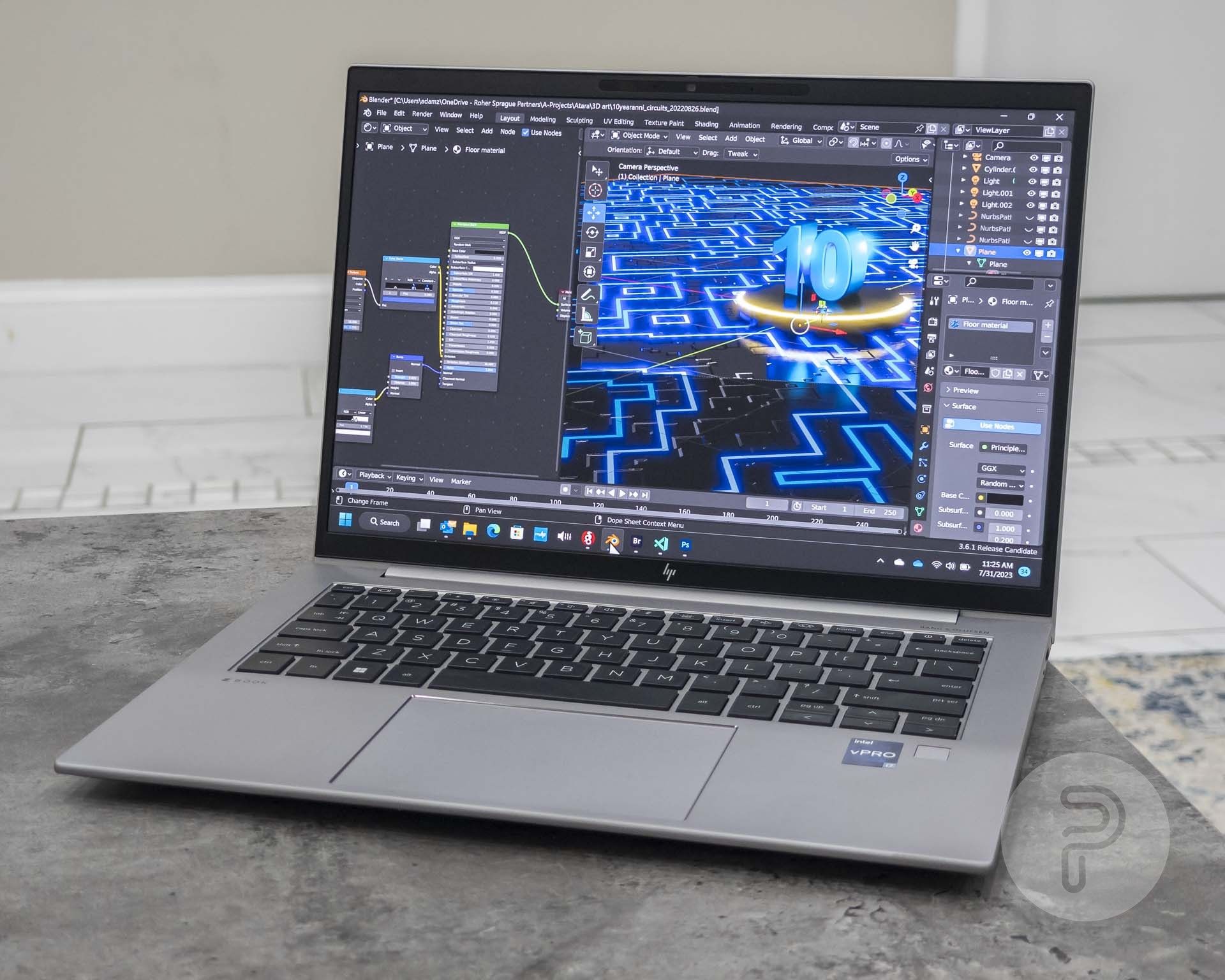 3D animation in Blender is pretty nice too, but again we're limited by the smaller more-portable GPU and CPU options that can fit into the ZBook Firefly's form factor. Unfortunately, we couldn't get the Blender Benchmark utility to complete on the ZBook Firefly, but this laptop isn't meant for heavy-duty 3D animation anyway.
Compared to the ZBook Power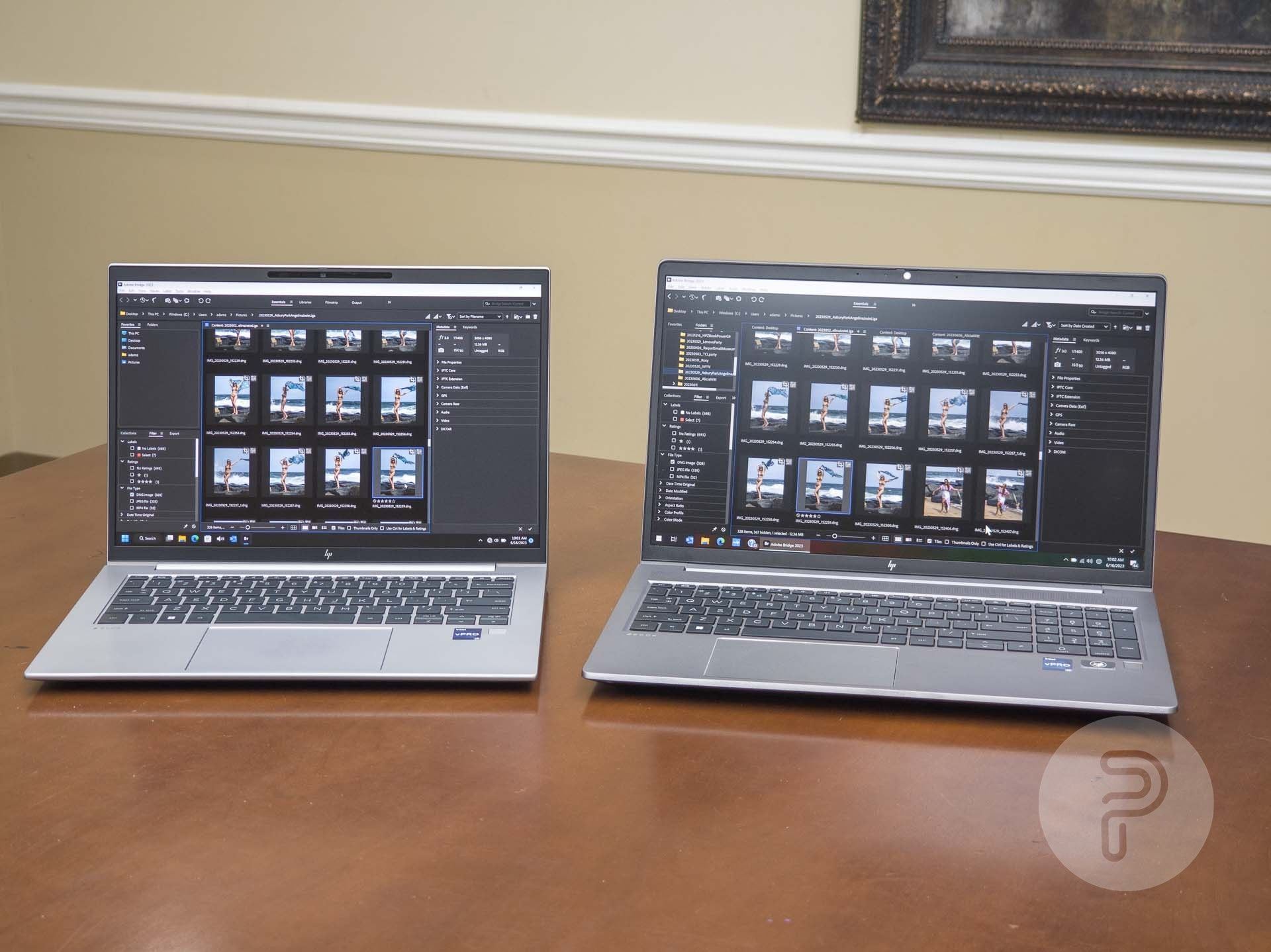 The HP ZBook Firefly and the ZBook Power are pretty close in price ranges, at least on the lower end. One thing that's, unfortunately, missing from the ZBook Power configurations is the option for a DreamColor display. So that's one area where the ZBook Firefly wins right away.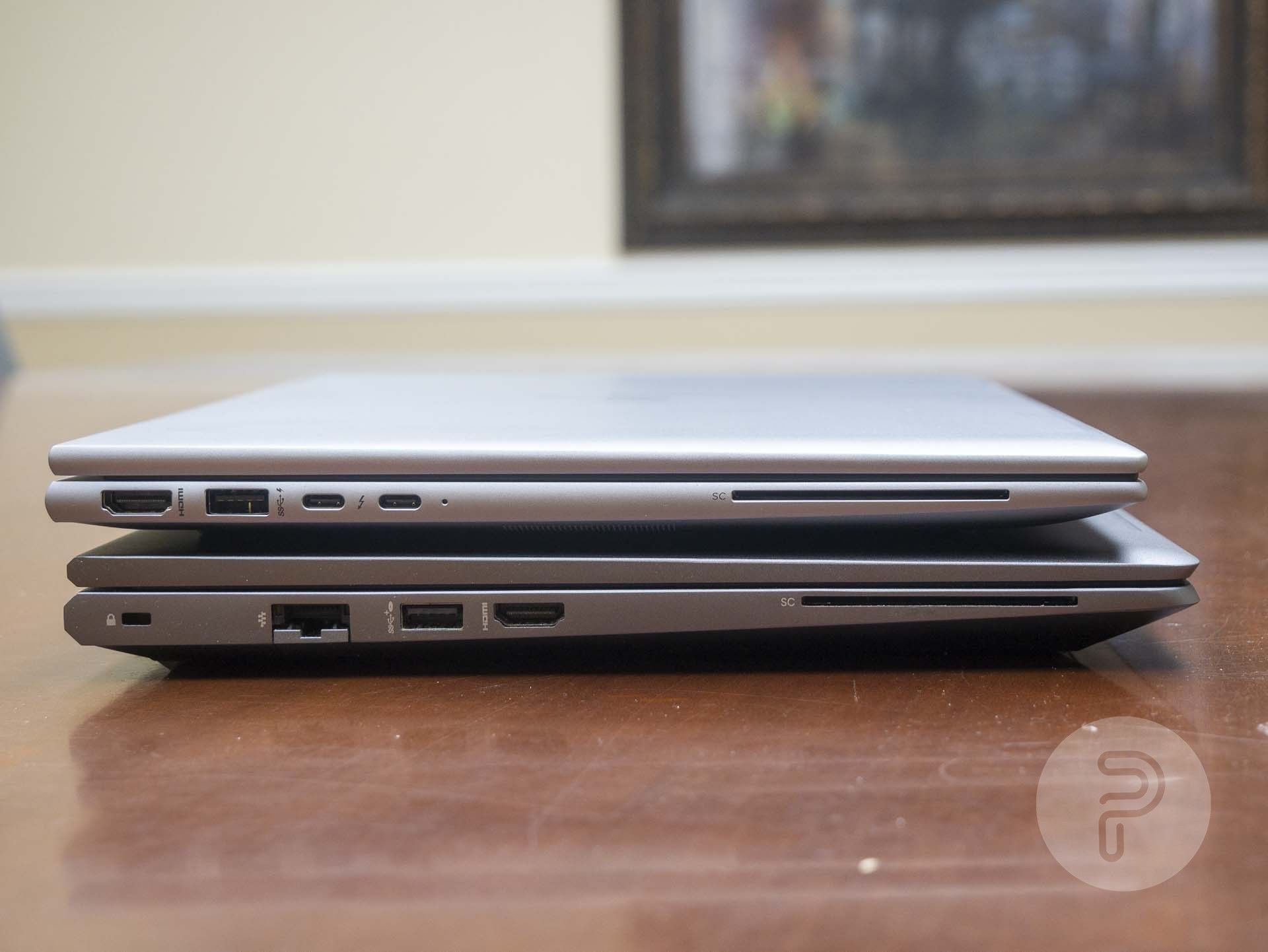 On the other hand, the ZBook Power has options for much better processor, GPU, and storage configurations. With great power comes great thickness and heft, though. The ZBook Firefly is much thinner and lighter than the ZBook Power.
It doesn't look like that much, but the size difference between the ZBook Firefly and the ZBook Power certainly feels significant when carrying it around in a bag or between the desk and the couch. Yes, the powerful capabilities of the ZBook Power are great, but the lighter and smaller package the ZBook Firefly offers is pretty great too.
Battery Life
Of course, battery life varies depending on what you're doing with the PC, but on average (and if I'm not pushing it too hard), I can get about 6 hours of battery life. Processing thousands of RAW photos from a photo shoot or rendering an AfterEffects animation will cause the base to heat up pretty significantly and reduce the battery life as well, so I tend to bring the 65W fast charger along if I need to let it sit and process large amounts of data sometimes. Fast charging should return the battery to about 50% in only 30 minutes.
Conclusion
For years, I've loved using the "Z by HP" series and mobile workstations. They've got some of the most powerful configuration options available for high-end computing that's especially important in the visual arts and artificial intelligence development fields. The high-end HP ZBook mobile workstations are often thick and heavy to accommodate all the high-end capabilities one may want in a mobile workstation. The HP ZBook Firefly nicely brings a much more portable form factor and weight to the ZBook series while still performing well.