Blog
Oppo leads booming foldable market in China during First Q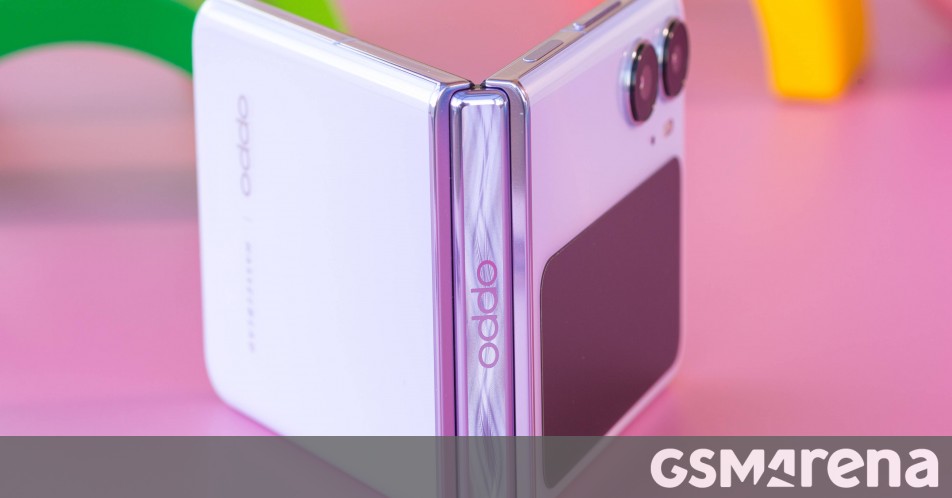 Oppo's foldable shipments appear to be doing more than well in its home market of China, as a new Canalys report confirms Oppo was the foldable market leader for Q1. Oppo held a 31% market share in the Chinese foldable smartphone segment for January-March 2023. The jump in market share is remarkable, as Oppo controlled just 12% of the foldable market in China a year ago.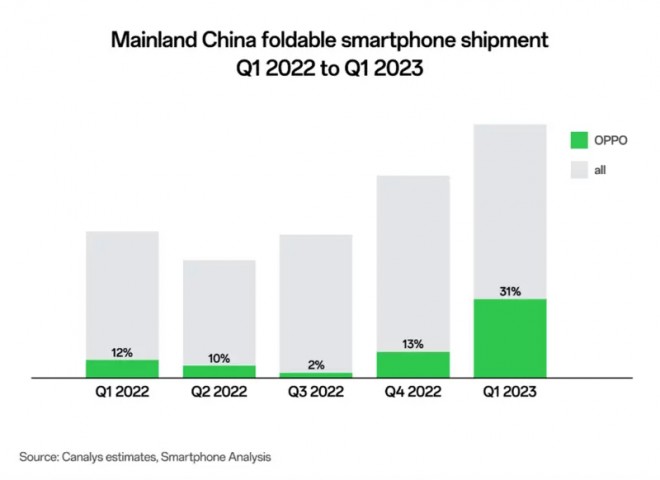 Oppo controlled 31% of all foldable shipments in China during Q1 2023
The Find N2 Flip was the key seller managing an impressive 15% share of the China market in Q1 2023. The flip foldable also performed well on the international stage, as it helped Oppo gain a 13% market share globally during the same period. The notable bit is that China has the fiercest competition for foldable with available devices from all the major vendors, including Oppo, Xiaomi, Honor, Huawei and Samsung. Oppo was China's leading smartphone vendor in Q1, with an 18% market share.